Actors for Medical Role Play
Role play is proven to be a highly beneficial and effective training method in the field of medicine. During their education, students are expected to acquire expertise that will enable them to provide adequate medical care. This does not only refer to their theoretical knowledge, but also empathy and communication skills. Employing actors for medical role play helps promote reflection and insight, listening and questioning skills as well as increase their level of efficacy and empathic abilities.
Roleplay Australia aims to improve medical students' communication skills and help them on their path to becoming esteemed members of the medical community. Our actors for medical role play are trained to help in medical schools and facilitate students' preparation for OSCEs and practical exams.
Role Play in Medical Practice
The idea is to place medical trainees in real-life situations so that they can utilise their theoretical knowledge and practice their bedside and consulting manners. Since role play is a simulation, students build their confidence to speak with patients, and other medical staff.
Though we custom-create each training session, we have established a basic approach to role play training for medical purposes. Our process includes consultation, and preparation of patient simulation guidelines, prior to the beginning of the exercise. We also outline the importance of social interactions for learning and our actors for medical role play ensure the students receive very valuable feedback from the patient's perspective, upon finishing each exercise.
Based on your requirements, we can design a specific program focused on developing a particular set of students' skills and capture critical outcomes.
We employ the most talented team of role players who have experience training medical staff. They can play different roles and play out different personalities to help students prepare for real life. As you can never be 100 percent sure how a patient can relay their symptoms, or react to the diagnosis and proposed treatment method, we can help you be prepared for as many different scenarios as possible.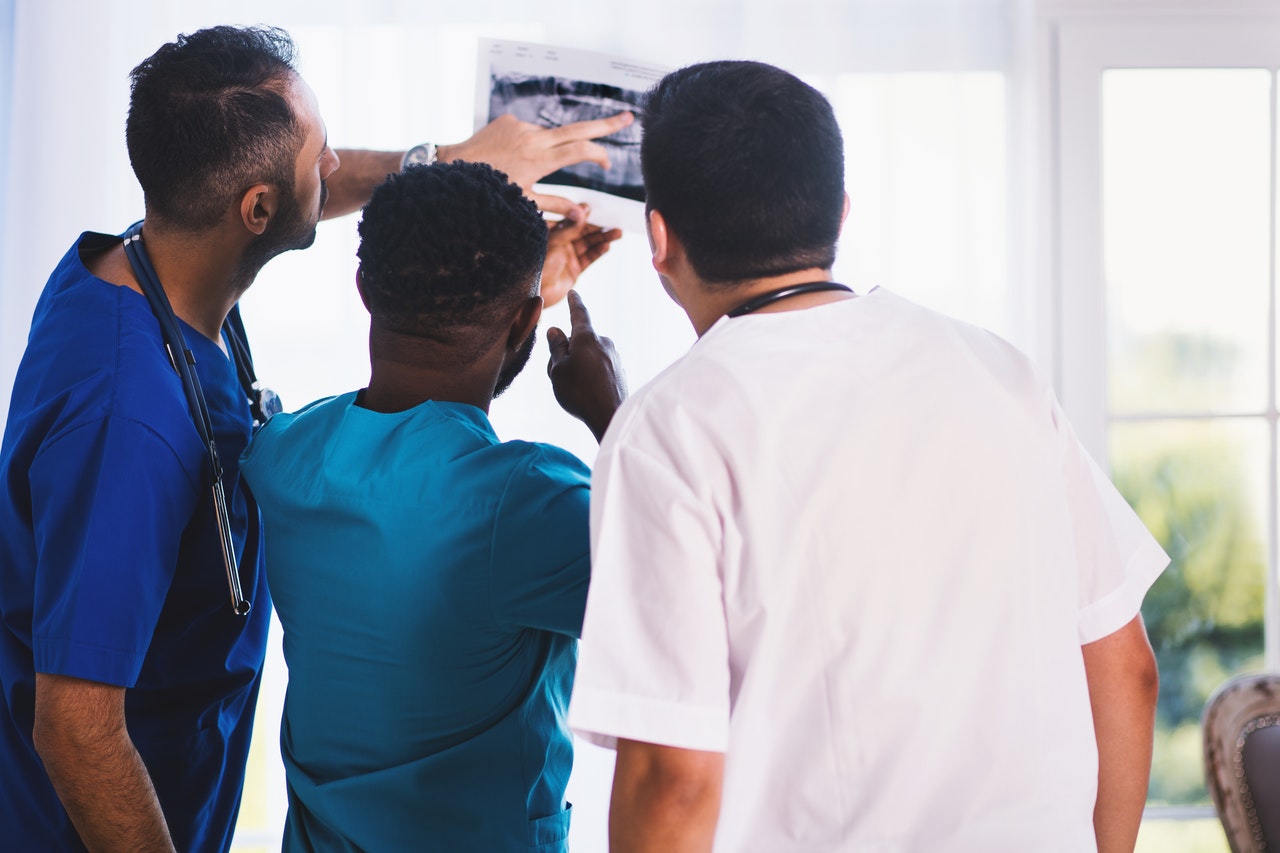 How Roleplay Australia Can Help
Roleplay Australia is one of the longest standing providers of corporate role play services. For the past three decades, we had the opportunity to work with a variety of businesses from a range of industries. One important field is medical role play intended to grow medical students' and practitioners' confidence, listening and communication skills, as well as provide them with a safe environment where they can practice the theoretical knowledge they acquired.
We create custom programs suited to your needs. Our actors for medical role play will accommodate you: whether you need their help for a one-day workshop, for a week, a few months, or through the year. Roleplay Australia is proud of our contribution to the medical community and we are more than happy to help train a new generation of students.